Your Premier

Tiling Contractor
Renaissance Drywall, located in the heart of New York, NY, is not only your trusted source for drywall and carpentry services but also your premier destination for top-notch tiling services. Under the expert guidance of owner and operator Jason Ryan, our company offers a comprehensive range of tiling solutions to transform your space into a work of art.
Whether you're looking to enhance your kitchen, bathroom, outdoor space, or any other area, Renaissance Drywall is your trusted partner for transforming ordinary surfaces into captivating works of art. We pride ourselves on delivering tiling solutions that combine form and function, creating spaces that you'll love to live in.
Contact us today to discuss your tiling needs and discover how we can bring your vision to life. Your vision, our expertise – together, we craft beauty and functionality.
Why Choose Renaissance Drywall as Your Subcontractor?
Why Choose Renaissance Drywall for Tiling Services?
Mastery of the Craft: Our team of experienced tile artisans is well-versed in the intricacies of tiling, ensuring precision and attention to detail in every project.
Creative Excellence: We don't just lay tiles; we create stunning, functional designs that reflect your unique style and vision.
Quality Materials: We source the highest-quality tiles and adhesives, guaranteeing a lasting and beautiful result for your space.
Versatility: Whether it's a kitchen backsplash, a bathroom renovation, or a grand foyer, our tiling services can be tailored to suit projects of all sizes and scopes.
Customer Collaboration: We believe in the importance of working closely with you to understand your preferences, needs, and ideas. Your input is invaluable throughout the process.
Our Tiling Services Include:
Tile Installation: Our skilled artisans will expertly install a wide range of tiles, including ceramic, porcelain, glass, natural stone, and more. We ensure a level, straight, and aesthetically pleasing finish.
Custom Tile Design: Elevate your space with custom tile designs, mosaics, and patterns that add personality and style to any room.
Grout and Sealing: We pay careful attention to grout selection and sealing to protect your tiles and maintain their beauty for years to come.
Repairs and Replacements: If your existing tilework is damaged or in need of a refresh, we can provide repair and replacement services to restore the look and functionality of your surfaces.
Consultation and Planning: Our team offers expert guidance and planning assistance to help you select the perfect tiles, layouts, and color schemes that align with your vision.
Contact us today to discuss your tiling needs and discover how we can bring your vision to life. Your vision, our expertise – together, we craft beauty and functionality.
Contact Information:
Owner: Jason Ryan
Address: 509 W 163rd, New York, NY 10032
Email: quote@renaissancedrywall.com
Phone: 347-961-3683
GET STARTED
The work in my house was amazing, he made a comfortable living space out of my basement. So I had to bring him back for more work. Jason is very professional and works in a diligent pace. I will recommend him to anyone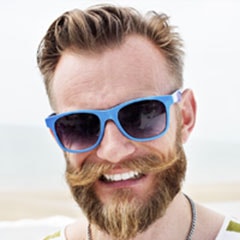 I had water damage in my kitchen and had to rip out the sheet rock I got the number for Renaissance Drywall from a friend so I called them, a young man by the name of Jason helped me and I have never been more satisfied in my life. the work was done quick and tidy and at the end I couldn't tell that anything had happened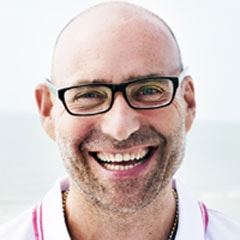 I utilized Jason for several different projects in my home. I found him to be very Professional, Reliable, experienced, effectively efficient, and finished each project on time. Jason was able to assist me with my home projects and explain to me what he was going to do and how it would be done without going over my budget. He has worked on my kitchen, bathroom, dinning room and living room. He is super awesome!