When it comes to construction projects, the role of subcontractors is critical in ensuring that every aspect of the job is handled with expertise and precision. Renaissance Drywall, based in New York, NY, is your trusted partner in subcontracting services. Owned and operated by Jason Ryan, our company brings a wealth of experience and dedication to the table, making us a valuable asset to your construction project.
Why Choose Renaissance Drywall as Your Subcontractor?
Specialization: At Renaissance Drywall, we specialize in drywall installation and finishing. Our focused expertise in this area means that we bring unparalleled skill and proficiency to your project.
Reliable Partner: We understand that subcontractors play a crucial role in the success of any construction venture. You can rely on us to complete our tasks efficiently and on schedule.
Quality Workmanship: Our commitment to quality is unwavering. We take pride in delivering top-notch work that meets and exceeds industry standards.
Adaptability: Whether you need us for a large-scale commercial project or a residential renovation, we have the flexibility and capacity to adapt to your specific requirements.
Communication: We prioritize effective communication throughout the project. You can count on us to keep you informed about progress, challenges, and solutions.
Subcontractor Services Offered:
Drywall Installation: Our team excels in the precise installation of drywall, ensuring that it serves as a solid foundation for the rest of the construction process.
Drywall Finishing: We take care of the finishing touches, leaving your walls smooth and ready for the next phase, whether it's painting, wallpapering, or other finishes.
Repairs and Patching: Count on us to address any imperfections or damage in the existing drywall, restoring it to its original condition.
Texture and Design: If your project calls for textured walls or custom designs, we have the expertise to bring your creative vision to life.
Timely Project Completion: We understand the importance of meeting deadlines. Our efficient work processes ensure that we complete our subcontractor tasks promptly.
By choosing Renaissance Drywall as your subcontractor, you gain a partner committed to the success of your project. Our professionalism, skill, and dedication make us the ideal choice for any construction endeavor. Contact us today to discuss your subcontracting needs, and let's work together to bring your project to fruition with excellence. Your vision, our expertise – building success together.
Contact Information:
Owner: Jason Ryan Address: 509 W 163rd, New York, NY 10032 Email: quote@renaissancedrywall.com Phone: 347-961-3683
GET STARTED
The work in my house was amazing, he made a comfortable living space out of my basement. So I had to bring him back for more work. Jason is very professional and works in a diligent pace. I will recommend him to anyone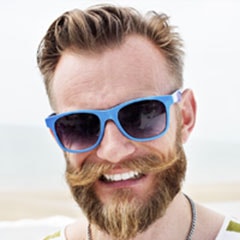 I had water damage in my kitchen and had to rip out the sheet rock I got the number for Renaissance Drywall from a friend so I called them, a young man by the name of Jason helped me and I have never been more satisfied in my life. the work was done quick and tidy and at the end I couldn't tell that anything had happened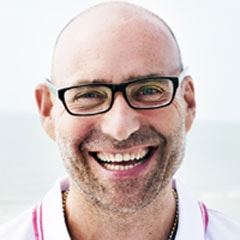 I utilized Jason for several different projects in my home. I found him to be very Professional, Reliable, experienced, effectively efficient, and finished each project on time. Jason was able to assist me with my home projects and explain to me what he was going to do and how it would be done without going over my budget. He has worked on my kitchen, bathroom, dinning room and living room. He is super awesome!