At Renaissance Drywall, we take pride in offering not only exceptional drywall services but also expert carpentry services to meet a wide range of construction and renovation needs. Owned and operated by Jason Ryan, our company is based in the heart of New York, NY, and we are your trusted partner for all things carpentry.
Renaissance Drywall combines the timeless artistry of carpentry with modern construction techniques, ensuring that your project is not only visually stunning but also structurally sound. Whether you're envisioning a beautifully finished interior or an impressive exterior addition, our carpentry services can bring your ideas to life.
Contact us today to discuss your carpentry needs, and let us partner with you to create spaces that reflect your unique style and requirements. Your vision, our expertise – crafting excellence together.
Why Choose Renaissance Drywall for Carpentry Services?
Why Choose Renaissance Drywall for Carpentry Services?
Comprehensive Expertise: Our skilled carpenters bring a wealth of experience to every project, from custom woodworking to structural framing and everything in between.
Attention to Detail: Carpentry is an art, and we approach it with meticulous attention to detail, ensuring that every piece of woodwork is crafted to perfection.
Versatility: Whether it's a residential remodeling project or a commercial build-out, our carpentry services can be tailored to meet your specific needs.
Quality Materials: We source and use only the finest quality materials, ensuring that your carpentry work stands the test of time.
Collaboration: We work closely with you to understand your vision and turn it into reality. Your input is valued at every step of the process.
Our Carpentry Services Include:
Custom Woodworking: From intricate moldings and trim work to custom cabinetry and shelving, we can craft unique woodwork to enhance the aesthetics of your space.
Structural Framing: Whether it's new construction or renovations, our carpenters excel in structural framing, providing the essential framework for your project.
Finish Carpentry: We take care of the final touches that make a space truly shine, including installing doors, windows, baseboards, and crown molding.
Exterior Carpentry: Enhance your property's curb appeal with our exterior carpentry services, which can include deck construction, pergolas, siding, and more.
Repairs and Restoration: Count on us to restore or repair damaged wooden structures, maintaining the integrity and beauty of your space.
Consultation and Planning: Our team offers valuable insights and planning assistance to ensure that your carpentry project aligns with your vision and budget.
By choosing Renaissance Drywall for your carpentry needs, you're choosing a team with a passion for craftsmanship and a commitment to bringing your woodworking projects to life. Contact us today to discuss how our carpentry services can elevate your space with quality, precision, and artistry. Your vision, our expertise – crafting excellence together.
Contact Information:
Owner: Jason Ryan Address: 509 W 163rd, New York, NY 10032 Email: quote@renaissancedrywall.com Phone: 347-961-3683
GET STARTED
The work in my house was amazing, he made a comfortable living space out of my basement. So I had to bring him back for more work. Jason is very professional and works in a diligent pace. I will recommend him to anyone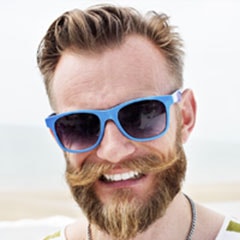 I had water damage in my kitchen and had to rip out the sheet rock I got the number for Renaissance Drywall from a friend so I called them, a young man by the name of Jason helped me and I have never been more satisfied in my life. the work was done quick and tidy and at the end I couldn't tell that anything had happened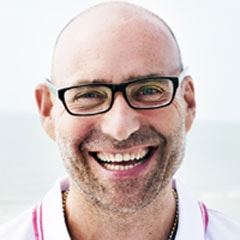 I utilized Jason for several different projects in my home. I found him to be very Professional, Reliable, experienced, effectively efficient, and finished each project on time. Jason was able to assist me with my home projects and explain to me what he was going to do and how it would be done without going over my budget. He has worked on my kitchen, bathroom, dinning room and living room. He is super awesome!