Renaissance Drywall: Elevate Your Space with Custom Furniture
At Renaissance Drywall, located in New York, NY, we believe that furniture is not just functional; it's an integral part of your space's design and ambiance. Our custom furniture not only serves your practical needs but also adds style, character, and elegance to your home or commercial space.
Renaissance Drywall understands that furniture is an essential part of creating a comfortable and inviting space, whether it's a home or a commercial establishment. Our custom furniture is not just about functionality; it's about bringing your design vision to life.
Contact us today to discuss your custom furniture needs, and let us help you create pieces that add beauty, personality, and functionality to your space. Your vision, our expertise – together, we craft custom furniture that enhances your surroundings.
Why Choose Renaissance Drywall for Custom Furniture?
Why Choose Renaissance Drywall for Custom Furniture?
Craftsmanship: Our team of skilled craftsmen takes pride in creating high-quality, handcrafted furniture that stands the test of time.
Customization: We collaborate closely with you to understand your vision and preferences, ensuring that your custom furniture is a perfect fit for your space.
Quality Materials: We use premium materials and finishes to create furniture that not only looks stunning but is also built to last.
Innovation: Whether your style is traditional, contemporary, or eclectic, we stay current with design trends and technologies to offer furniture that's both timeless and innovative.
Functionality: We design furniture with functionality in mind, ensuring that each piece not only looks great but also serves its intended purpose.
Our Custom Furniture Services Include:
Bespoke Cabinetry: From kitchen and bathroom cabinets to custom storage solutions, we create cabinetry that maximizes space and style.
Custom Shelving: Add elegance and functionality to your space with custom-designed shelving units, bookcases, and display cabinets.
Dining and Living Room Furniture: Elevate your dining and living areas with custom dining tables, chairs, sofas, and entertainment centers.
Bedroom Furniture: Create a serene and stylish bedroom with custom beds, dressers, nightstands, and wardrobes.
Office and Workspace Furniture: Enhance productivity and aesthetics in your home office or workspace with custom desks, storage, and ergonomic solutions.
Outdoor Furniture: Enjoy the great outdoors with custom outdoor furniture that combines durability with style.
Restaurant and Commercial Furniture: We offer custom furniture solutions for restaurants, hotels, offices, and other commercial spaces.
Artistic and Unique Pieces: If you're looking for a one-of-a-kind statement piece, we can design and craft unique furniture that serves as functional art.
Contact Information:
Owner: Jason Ryan Address: 509 W 163rd, New York, NY 10032 Email: quote@renaissancedrywall.com Phone: 347-961-3683
GET STARTED
The work in my house was amazing, he made a comfortable living space out of my basement. So I had to bring him back for more work. Jason is very professional and works in a diligent pace. I will recommend him to anyone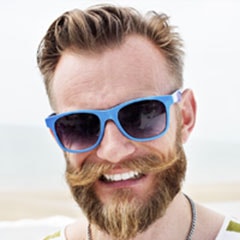 I had water damage in my kitchen and had to rip out the sheet rock I got the number for Renaissance Drywall from a friend so I called them, a young man by the name of Jason helped me and I have never been more satisfied in my life. the work was done quick and tidy and at the end I couldn't tell that anything had happened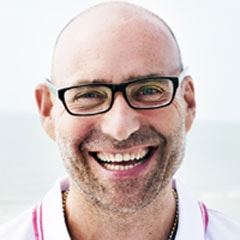 I utilized Jason for several different projects in my home. I found him to be very Professional, Reliable, experienced, effectively efficient, and finished each project on time. Jason was able to assist me with my home projects and explain to me what he was going to do and how it would be done without going over my budget. He has worked on my kitchen, bathroom, dinning room and living room. He is super awesome!