Renaissance Drywall: Elevate Your Space with Illumination Stone
Illuminate your surroundings with the captivating beauty of illumination stone, and let Renaissance Drywall, based in New York, NY, bring this innovative material to life in your space.
Renaissance Drywall is dedicated to helping you explore the possibilities of illumination stone, whether it's for a residential renovation, commercial project, or artistic installation. We believe that the creative use of this material can turn ordinary spaces into extraordinary ones.
Contact us today to discuss how illumination stone can be integrated into your project, and let us help you transform your space into a captivating and dynamic environment. Your vision, our expertise – together, we illuminate your surroundings with the beauty of illumination stone.
Why Choose Renaissance Drywall for Illumination Stone?
Why Choose Renaissance Drywall for Illumination Stone?
Expertise: Our team possesses in-depth knowledge of illumination stone, its properties, and its applications, ensuring that it is integrated effectively into your project.
Innovation: We stay at the forefront of lighting technology, offering cutting-edge illumination stone solutions that can transform your space.
Customization: We work closely with you to understand your vision and requirements, tailoring the use of illumination stone to align with your unique style and goals.
Quality Assurance: We prioritize quality craftsmanship and use premium illumination stone materials to ensure a lasting and mesmerizing result.
Our Illumination Stone Services Include:
Illuminated Countertops: Enhance your kitchen or bar area with countertops that emit a soft, ambient glow, creating a striking and functional centerpiece.
Backlit Wall Panels: Install wall panels that are backlit with illumination stone to add depth, texture, and a captivating focal point to any room.
Illuminated Flooring: Create a sense of drama and luxury by incorporating illuminated stone accents into your flooring, whether it's in residential or commercial spaces.
Artistic Installations: Illuminate your space with custom artistic installations, sculptures, or wall art that use illumination stone to create captivating visual effects.
Staircase Lighting: Add an element of safety and style to your staircase with illuminated stair treads or handrails.
Shower and Bathroom Features: Transform your bathroom into a spa-like oasis with illuminated shower walls, vanity countertops, or mirror frames.
Exterior Applications: Extend the allure of illumination stone to your outdoor spaces with illuminated garden features, pathways, or façades.
Interactive Lighting: For a truly immersive experience, incorporate interactive lighting systems that allow you to control and customize the illumination effects.
Contact Information:
Owner: Jason Ryan Address: 509 W 163rd, New York, NY 10032 Email: quote@renaissancedrywall.com Phone: 347-961-3683
GET STARTED
The work in my house was amazing, he made a comfortable living space out of my basement. So I had to bring him back for more work. Jason is very professional and works in a diligent pace. I will recommend him to anyone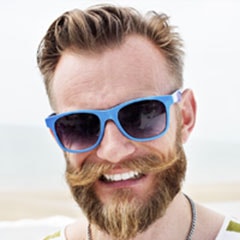 I had water damage in my kitchen and had to rip out the sheet rock I got the number for Renaissance Drywall from a friend so I called them, a young man by the name of Jason helped me and I have never been more satisfied in my life. the work was done quick and tidy and at the end I couldn't tell that anything had happened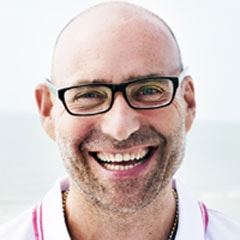 I utilized Jason for several different projects in my home. I found him to be very Professional, Reliable, experienced, effectively efficient, and finished each project on time. Jason was able to assist me with my home projects and explain to me what he was going to do and how it would be done without going over my budget. He has worked on my kitchen, bathroom, dinning room and living room. He is super awesome!