Renaissance Drywall, based in New York, NY, is your reliable partner for tackling minor home improvement projects with precision and expertise. Under the guidance of owner and operator Jason Ryan, our company specializes in providing efficient and cost-effective solutions for all your minor home improvement needs.
Renaissance Drywall is dedicated to delivering quality results for your minor home improvement projects, no matter how small they may be. We understand that even minor upgrades and repairs can have a significant impact on the functionality and aesthetics of your home.
Contact us today to discuss your minor home improvement needs, and let us help you enhance your living space with cost-effective and efficient solutions. Your vision, our expertise – together, we transform your minor projects into major improvements.
Why Choose Renaissance Drywall for Minor Home Improvement?
Why Choose Renaissance Drywall for Minor Home Improvement?
Experience and Versatility: Our team brings experience in handling a wide range of minor home improvement projects, from repairs and upgrades to small renovations.
Cost-Effective Solutions: We understand that minor projects should offer value for your investment, and we offer competitive pricing without compromising on quality.
Timely Completion: We prioritize efficiency to ensure that your minor projects are completed promptly, minimizing disruption to your daily life.
Attention to Detail: Even in minor projects, we maintain our commitment to meticulous attention to detail and quality workmanship.
Customer Satisfaction: Your satisfaction is our priority. We work closely with you to understand your needs and deliver solutions that meet your expectations.
Our Minor Home Improvement Services Include:
Painting: Whether it's a single room or a few walls, we provide painting services to refresh your space with new colors and finishes.
Drywall Repairs: We fix minor drywall issues, such as holes, dents, and cracks, to maintain the integrity and appearance of your walls.
Carpentry Repairs: Our carpentry expertise extends to minor repairs, such as fixing squeaky doors, loose handrails, or damaged trim.
Fixture Replacements: We can upgrade fixtures such as faucets, lighting, or cabinet hardware to give your space a fresh look.
Tile and Grout Maintenance: We handle minor tile repairs, regrouting, and sealing to keep your surfaces looking their best.
Small Flooring Projects: From replacing a few damaged tiles to installing new flooring in a small area, we provide flooring solutions tailored to your needs.
Shelving and Storage: Enhance your space with custom shelving, storage solutions, or organization systems to maximize functionality.
Minor Bathroom and Kitchen Updates: We can update elements in your bathroom or kitchen, such as replacing a vanity, faucet, or backsplash.
Contact Information:
Owner: Jason Ryan
Address: 509 W 163rd, New York, NY 10032
Email: quote@renaissancedrywall.com
Phone: 347-961-3683
GET STARTED
The work in my house was amazing, he made a comfortable living space out of my basement. So I had to bring him back for more work. Jason is very professional and works in a diligent pace. I will recommend him to anyone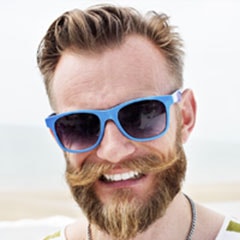 I had water damage in my kitchen and had to rip out the sheet rock I got the number for Renaissance Drywall from a friend so I called them, a young man by the name of Jason helped me and I have never been more satisfied in my life. the work was done quick and tidy and at the end I couldn't tell that anything had happened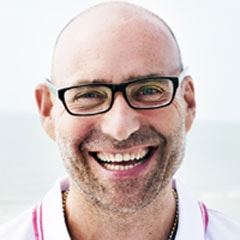 I utilized Jason for several different projects in my home. I found him to be very Professional, Reliable, experienced, effectively efficient, and finished each project on time. Jason was able to assist me with my home projects and explain to me what he was going to do and how it would be done without going over my budget. He has worked on my kitchen, bathroom, dinning room and living room. He is super awesome!