Revitalize Your Space with Professional Painting Services in New Jersey and New York
Adding a fresh coat of paint can breathe new life into any space, transforming it into a vibrant and inviting environment. we take pride in offering professional painting services in both New Jersey and New York, bringing expertise, creativity, and a keen eye for detail to every project.
Our Specialized Professional Painting Services
Understanding the transformative impact of a well-executed paint job, our team of skilled painters specializes in delivering superior painting services that elevate the aesthetics of your interiors and exteriors.
What We Offer:
Interior Painting: From walls to ceilings, trim, and beyond, our interior painting services revitalize living spaces, creating ambiance and character according to your vision.
Exterior Painting: Enhancing curb appeal and protecting your property, our exterior painting services provide a fresh, durable finish that stands the test of time.
Color Consultation: Choosing the right color palette can be daunting. Our experts offer guidance to select the perfect hues that complement your style and space.
Custom Painting Solutions: Understanding the uniqueness of every project, our painting services are adaptable, catering to specific design requirements for a personalized touch.
Texture and Specialty Finishes: For those seeking more than a standard paint job, we offer texture and specialty finishes to add depth and personality to your walls.
Why Choose Us for Professional Painting?
Artistic Excellence: Our team of professional painters are artists who take pride in delivering visually stunning results, whether through color, texture, or technique.
Customization: We work closely with clients, understanding their preferences and delivering tailored painting solutions that align with their vision.
Quality Materials and Craftsmanship: Using premium paints and meticulous techniques, we ensure a flawless finish that enhances the longevity of your surfaces.
Timely Completion: We respect project timelines, ensuring efficient and timely delivery without compromising on the quality of our work.
Customer Satisfaction: Your happiness is our priority. We strive to exceed expectations, providing an exceptional experience from consultation to completion.
Partner with Us for a Transformative Painting Experience
At Our Company painting isn't just a task; it's an opportunity to redefine spaces. Whether you're looking to revamp interiors or enhance exteriors, our professional painting services in New Jersey and New York are designed to meet your needs. Contact us today to discuss your project and let us bring color and vibrancy to your space. With Our Company your vision becomes a masterpiece.
The work in my house was amazing, he made a comfortable living space out of my basement. So I had to bring him back for more work. Jason is very professional and works in a diligent pace. I will recommend him to anyone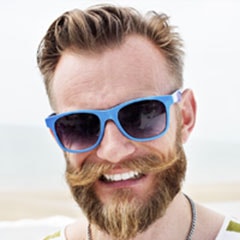 I had water damage in my kitchen and had to rip out the sheet rock I got the number for Renaissance Drywall from a friend so I called them, a young man by the name of Jason helped me and I have never been more satisfied in my life. the work was done quick and tidy and at the end I couldn't tell that anything had happened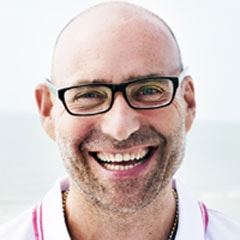 I utilized Jason for several different projects in my home. I found him to be very Professional, Reliable, experienced, effectively efficient, and finished each project on time. Jason was able to assist me with my home projects and explain to me what he was going to do and how it would be done without going over my budget. He has worked on my kitchen, bathroom, dinning room and living room. He is super awesome!